The Institute of Supply Management's (ISM) Services Index is an economic index based on surveys of more than 400 procurement and procurement executives from non-industrial (or service) companies.
The ISM services survey is part of the ISM Business-Industry (PMI) and Services (PMI) Report.
The ISM Report on Business – Industry (PMI) and Services (PMI) – are two of the most reliable economic indicators available, providing guidance for procurement management professionals, economists, analysts, and government and business leaders.
Reports are issued by the business analysis committees of ISM Manufacturing and Services.
The ISM Business Report continues to be consistent and accurate in indicating the direction of the overall economy, as well as the industry and service sectors.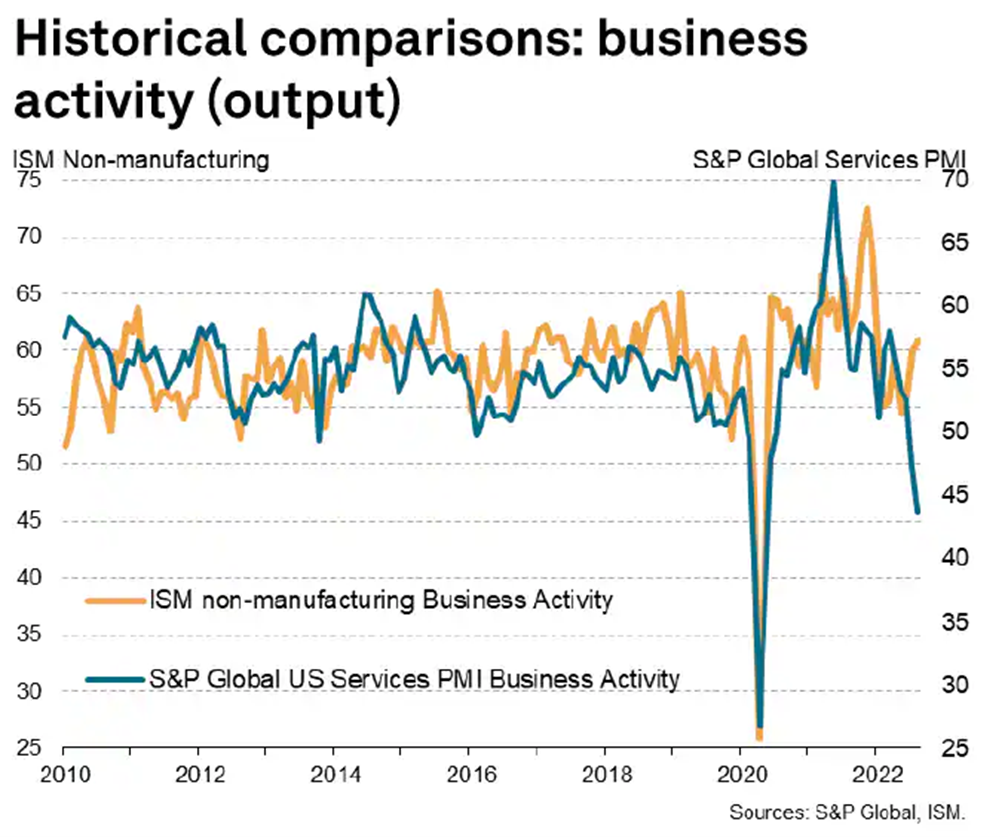 Reports are available on the first and third business days of each month.
There are five components that make up the composite index, new orders, production, employment, deliveries from suppliers and stocks (own, not customers). Each of the five categories has a weighting of 20%.
According to the ISM, an industry PMI reading above 50 percent indicates that the industrial economy is generally expanding, and below 50 percent indicates that it is generally in decline.
A manufacturing PMI above 43.1 percent over a period indicates that the global economy, or gross domestic product (GDP), is generally expanding.
Below 43.1%, it is generally in decline.
The distance of 50% or 43.1% is indicative of the extent of the expansion or decline."
The ISM index has a significant impact on investor and business confidence because it is based on a survey of executives responsible for their companies' supply chains.
Purchasing managers are the key people to consider when assessing the ebb and flow of company conditions.
Investors can better understand national economic trends and circumstances by following the ISM.
A rising level of the ISM industry index means a healthy manufacturing sector that can bode well for corporate profits and the stock market.
On the contrary, bond markets may fall when the ISM production index increases due to the sensitivity of bonds to inflation.
Access: https://www.ismworld.org/supply-management-news-and-reports/reports/ism-report-on-business/