Hopefully we will live for many and good years, that is, a long and healthy retirement.
We want to have a second active life, but we decide how we occupy our time. We want to realize the postponed dreams of a lifetime of intense work to devote ourselves to the people, causes and tastes we have idealized.
The OECD periodically publishes a report on health statistics in its countries, including average life expectancy at 65, the most frequent normal retirement age: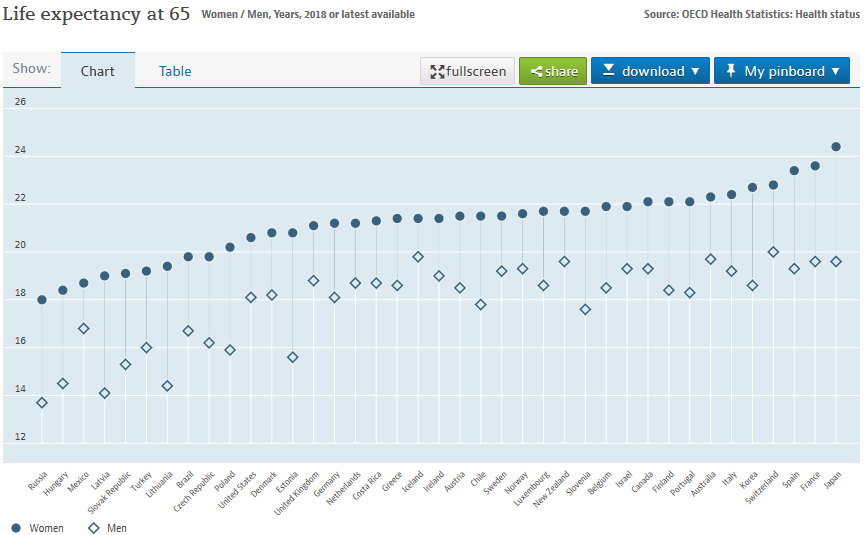 In the study published with data for 2018, the current average life expectancy for people aged 65 is between 18 years for men and 22 years for women in most countries.
Japan leads this ranking with 24 years for men and 20 years for women, followed very closely by Spain, France, Switzerland and Italy. Portugal is not far off, at the top average of the table.
The countries where this indicator is lowest are the least developed, such as Russia, Hungary, Mexico, Turkey and Brazil, with values between 20 years for women and 15 for men.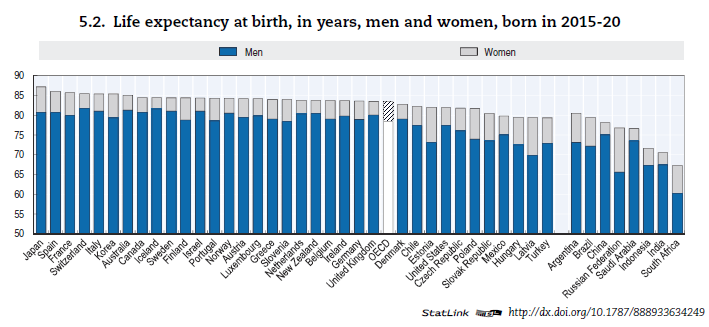 OECD also publishes statistics on the average total life expectancy for people who are now being born between 2015 and 2020, standing between 85 years for women and 80 years for men in the most advanced countries.
The position of the various countries in this ranking is practically the same.
In the US, a study is regularly published with the probability of living up to a given age: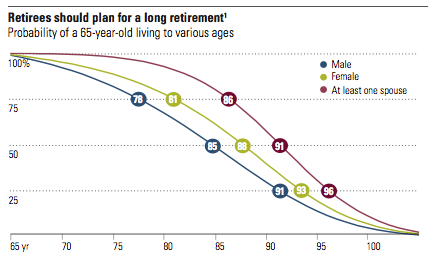 The latest studies indicate that once they reach retirement age, the probability of at least one of the couple's people living up to 90 years is more than 50%, being 25% for men, and more than 30% for women.
This increase in longevity has been accompanied by an increase in the official retirement age: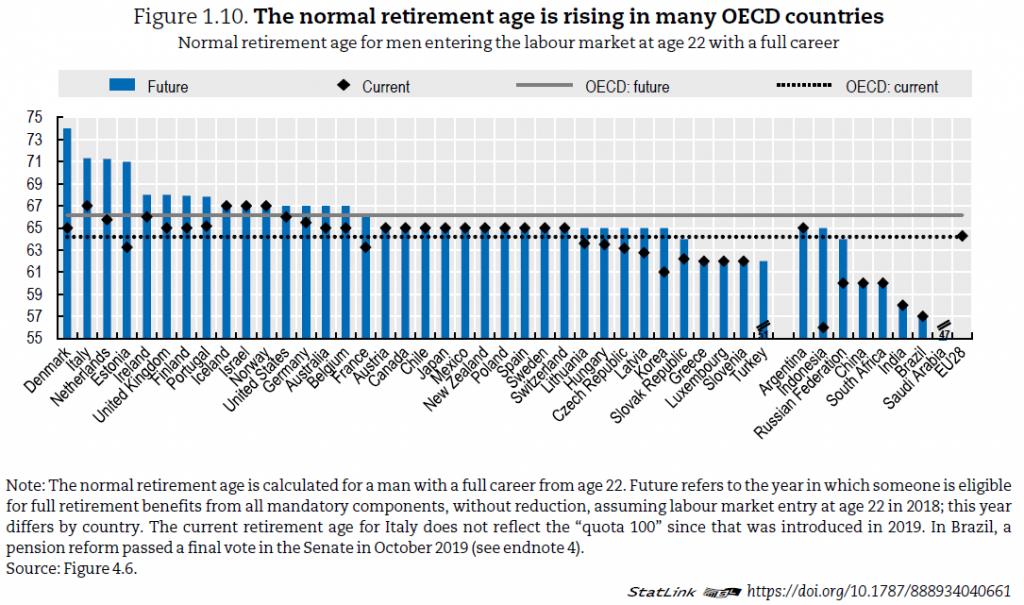 The average current retirement age in OECD countries is 64 years. For those currently entering the labour market, the expected retirement age will be almost 67, with an increase expected in almost all countries.
This retirement age will increase by more than 5 years in Denmark, Estonia and the Netherlands.
In Portugal this age will increase from the current 66 years to almost 69 years for younger generations.
People will spend an important part of their adult life in retirement: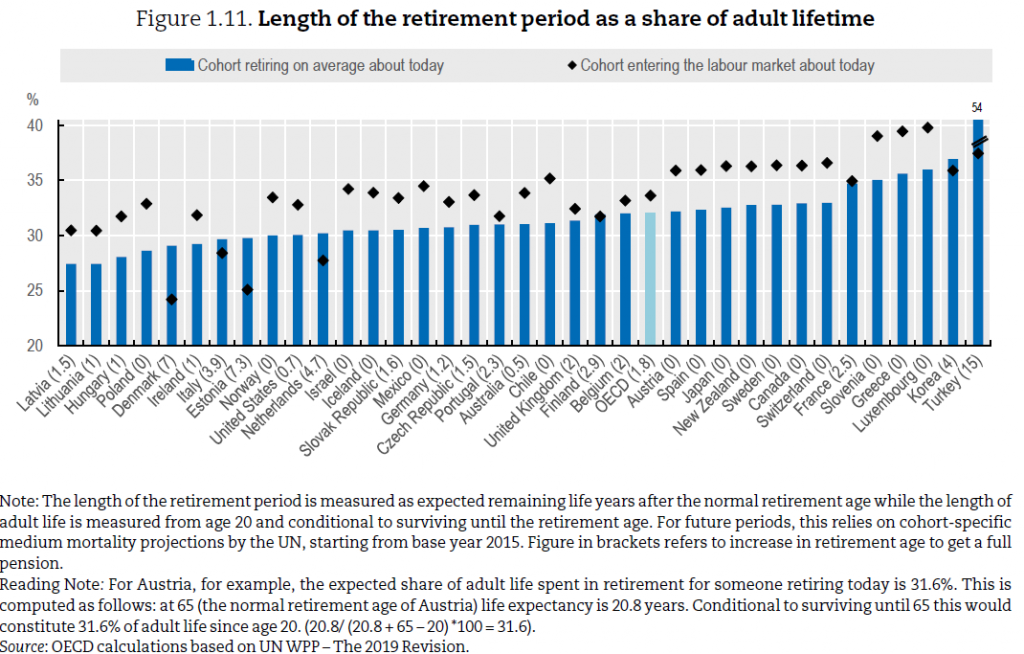 Currently, we spend about 33% of our adult life in retirement and the trend is to increase this percentage to about 35% in the future.
https://www.oecd-ilibrary.org/docserver/ca401ebd-en.pdf?expires=1639584058&id=id&accname=guest&checksum=777961389D03EA07A3806D4A1EF60791
https://www.oecd.org/daf/fin/private-pensions/Pension-Markets-in-Focus-2021.pdf