"Pay yourself first"
Money management tools and savings apps are the best ingredients to save more
What do we want from the savings apps?
"Pay yourself first"
Why don't we save as we consume? What is not spent it is saved and vice versa.
We think that we consume in a rational, structured and programmed manner, monitoring and controlling our current monthly expenditures. In fact, often we consume emotional and impulsive, reacting to requests and not resisting to the ever-increasing impulses of the consumerist society.
Knowing this, why don't we do it backwards, starting with setting saving goals and targets, and adjusting our spending to them?
As Warren Buffet says "don't save what's left after spending; Instead, spend what's left after saving.
Or "Pay yourself first," which means that the first thing to do from our salary is to make automatic contributions for savings, so that we only spend what is left. As they are automatic savings, we pay us first.
Saving is for financial life as physical exercise or nutrition is for healthy living.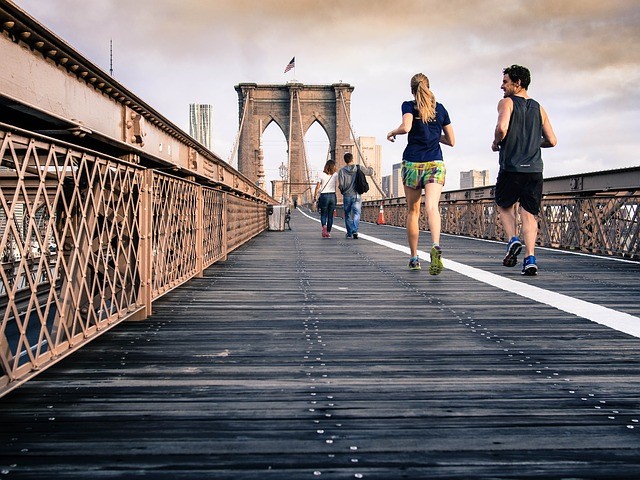 We know that nutrition and exercise do us good, but we don't adopt them in immediately. We need discipline, rule and strength to begin and to keep up. These are life habits that are conquered. There are facilitators or catalysts of these habits.
The changes occur in two ways: by necessity or obligation, or by will and determination.
The more drastic changes normally arise out of necessity or misfortune: disease can require changes in feeding and/or start exercising.
Less drastic changes occur consciously when we decided to change our life for the positive, whether by self-esteem, family or friends. The calls are multiple and constant for a sane life in terms of information. There are also many mechanisms and indicators that warn and push us forward to a healthy lifestyle: a scale, a blood pressure monitor or a heartbeat.
In financial life we also have the two realities. When you don't have money, we have to tighten our belts.
It is a shame that there are no mechanisms and indicators as effective for financial health as for physical health.
They are much less visible because personal finances are a more distant matter and, unlike health, we don't do a real and complete diagnosis, or "check-up" to our financial life. There is less dissemination of information about the situations of financial woes and the paths to the well-being of personal finance.
The most effective mechanisms are the studies and financial analyses that show us what we have to gain in increasing the savings rate and what have we to lose if we don't.
They are the warnings, often overlooked because we consider that our case is always different from that of others. We often believe that if today we cannot save, we can always put it off till tomorrow, expecting better days will come.
Once aware of the need the next hurdle is how to get to satisfy it.
Money management tools and savings apps are the best ingredients to save more
This is where the savings apps come into play. There are saving apps of various types or natures depending on the functions to which they are intended and the functionalities that enable.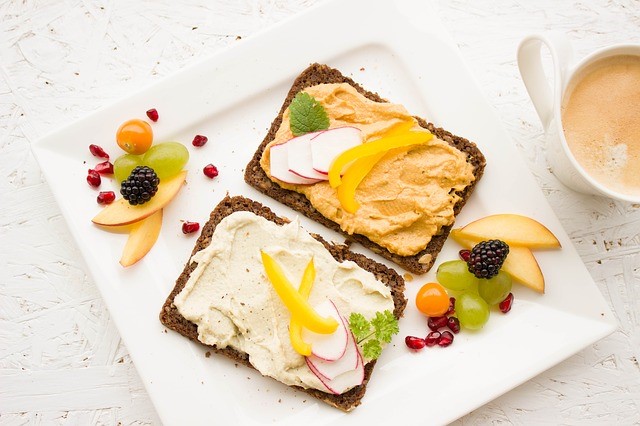 As for the functions we have generic and specific savings apps. As the name implies, the generics do a little bit of everything. The specific apps focus on a specific aspect, whether payment of debts, budgeting, automatic savings, investment management, etc.
As for functionalities, the highest distinction is among those that enable the automatic input of transactions from bank data, including some that allow the aggregation of accounts from multiple banks, and those in which the data record of transactions must be done manually.
These have been around for many years and are very developed for the North American market. The most respected by the magazines or specialized analysts are as follows:
These have existed for many years and are very developed for the North American market. The best ones by the specialty magazines or analysts are the following:
Generic: Mint and Quicken
Payment of debts: You Need a Budget (YNAB)
Investment Management: Personal Capital
Budgeting: Everydollar
The following links give indications about the capabilities of some of these apps:
https://www.investopedia.com/personal-finance/personal-finance-apps/
https://www.investopedia.com/personal-finance/best-budgeting-software/
https://www.thebalance.com/best-expense-tracker-apps-4158958
https://mashable.com/roundup/best-personal-finance-apps/?europe=true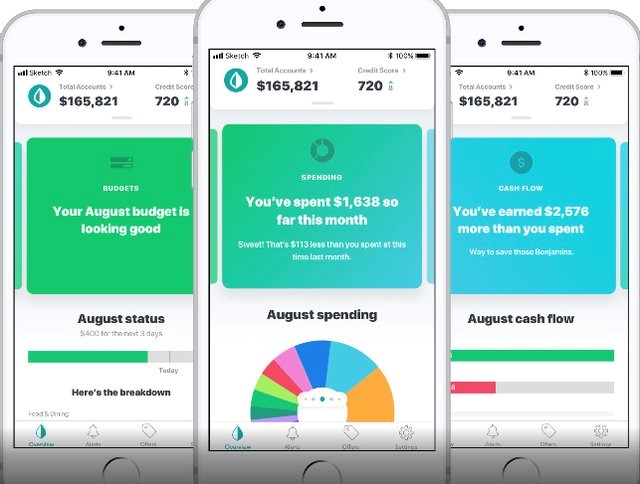 Outside the U.S. and in particular in Europe there are very few apps, and none that are of reference.
The big banks already offer or have plans to make available in the short term, budgeting and savings apps based on their bank records. This is a very interesting offer for their customers.
Moreover, the recent PSD2 payments directive or Open Banking will allow customers, if they so wish and with their authorization, to require their banks to share the information of their accounts with third parties entities, enabling the aggregation of information. This means that customers will in the future have many offers to choose from at this level.
What do we want from the savings apps?
The features we would like to have in a savings app are the following:
A complete image of the situation, with all transactions and accounts, income and expenses;
The possibility of aggregating most bank accounts and cards;
Automatic registration and sorted by categories of the various transactions;
Control of accounts payable and expenditure and the creation of a budget;
Advice information of upcoming direct debit payments and alerts warning of manual payments to be made;
A follow up of all our accounts and investments;
Reports of financial expenses, compared with the budget and evolution compared to previous months;
The use of the app on a laptop, ipad or mobile phone.